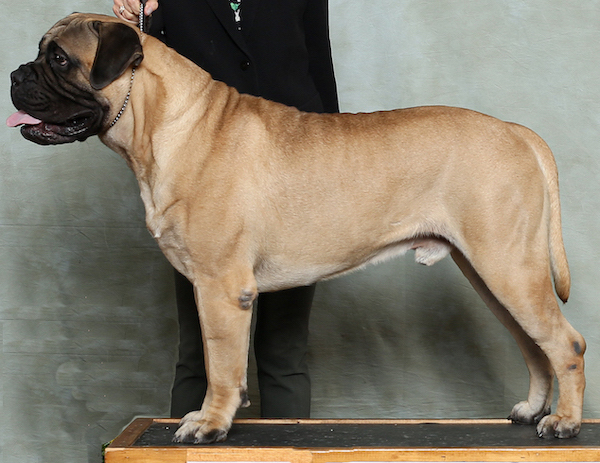 Sonny is a 3-year-old male fawn looking for a forever home. He is a sweet, stubborn, and somewhat pushy dog. However he is not aggressive and can be a little timid around new things. Sonny weighs 142 lbs. and has been neutered. Although he is a kennel dog he has spent time in the house with us – although never alone. Because of his strong-willed nature and his size, Sonny would do best in an experienced bullmastiff home without small children.
For further information on Sonny contact HappyLegs.
If you are looking for an older bullmastiff, there are always dogs available through the Rescue Program of the American Bullmastiff Association. Further information on dogs currently being fostered can be found on the ABA website or by contacting ABARS Chair Virginia Rowland.