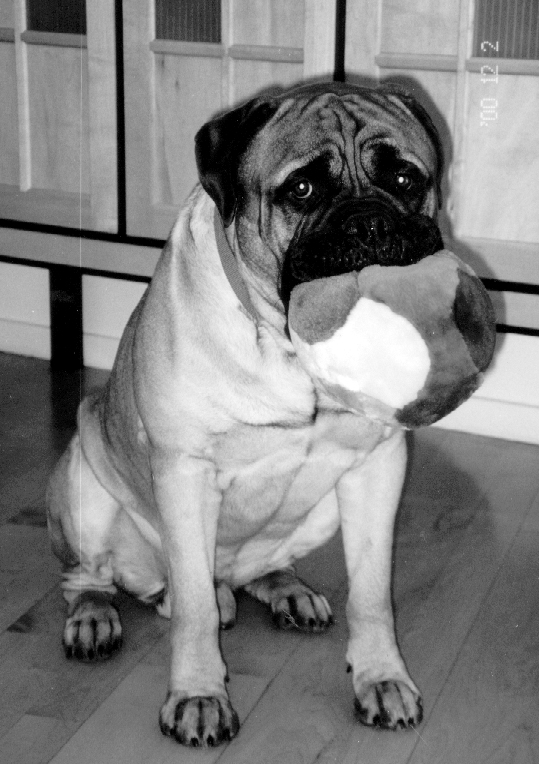 A Second Hand Dog is a bullmastiff that, through no fault of its own, is returned to HappyLegs. Often it is a dog whose circumstance has changed, such as divorce, a new baby, or a move. Sometimes it is a show dog who failed to made the grade, who is just looking for a family to love him or her despite imperfections. It can also be a retired show dog that has been neutered, or a female that has been spayed after having one litter. And occasionally, it is a dog that for whatever reason, never left here, but deserves to spend the remainder of its life in a home rather than a kennel. Second hand dogs are often housebroken and trained, and are past the chewing and other puppy stages. Almost all second hand dogs, with a little patience and love, adapt quickly and happily to their new surroundings.
If you are looking for an older bullmastiff, there are always dogs available through the Rescue Program of the American Bullmastiff Association. Further information on dogs currently being fostered can be found on the ABA website or by contacting ABARS Chair Virginia Rowland.
There are currently no second hand dogs available.