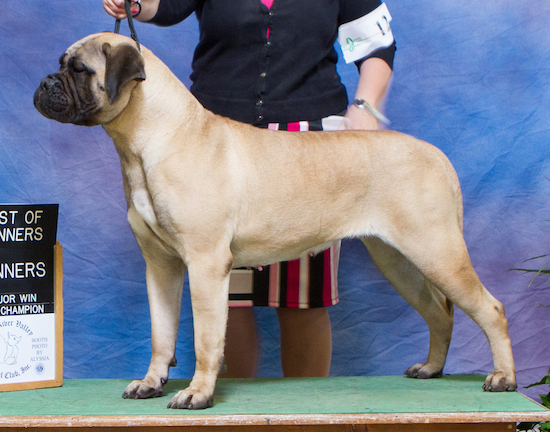 Rooney is a three year old female looking for a forever home. After finishing her championship and giving us two beautiful litters, she deserves to get out of the kennel and find a family in which she will be loved and pampered. Rooney has not been around small children so would fit best in a home without them. She is up to date on her shots and has been spayed. For more information about Rooney contact HappyLegs.
If you are looking for an older bullmastiff, there are always dogs available through the Rescue Program of the American Bullmastiff Association. Further information on dogs currently being fostered can be found on the ABA website or by contacting ABARS Chair Virginia Rowland.
Rooney has been placed!