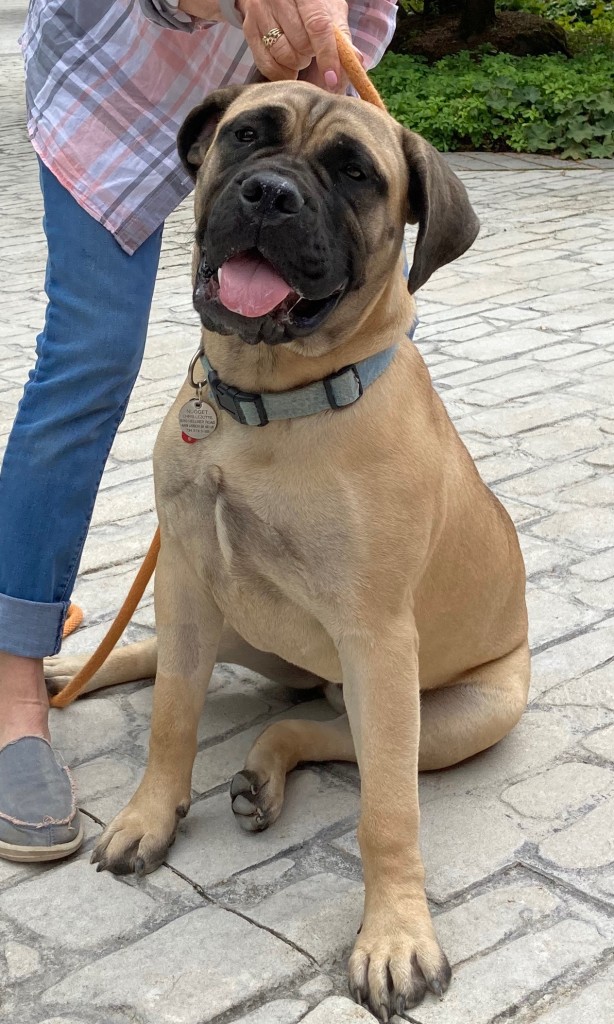 We kept 8-month-old Nugget as a show prospect. However, because her bite went off, we have decided to place her into a pet home. Nugget is sweet, smart, and a little mischievous. She has been a kennel dog so will need to learn some manners. Nugget is up to date on her shots, and has been spayed. If you would like to know more about Nugget, contact HappyLegs.
If you are looking for an older bullmastiff, there are always dogs available through the American Bullmastiff Association Rescue Service [ABARS]. Further information on dogs currently being fostered can be found on the ABA website or by contacting ABARS Chair Virginia Rowland.
Nugget has been placed!