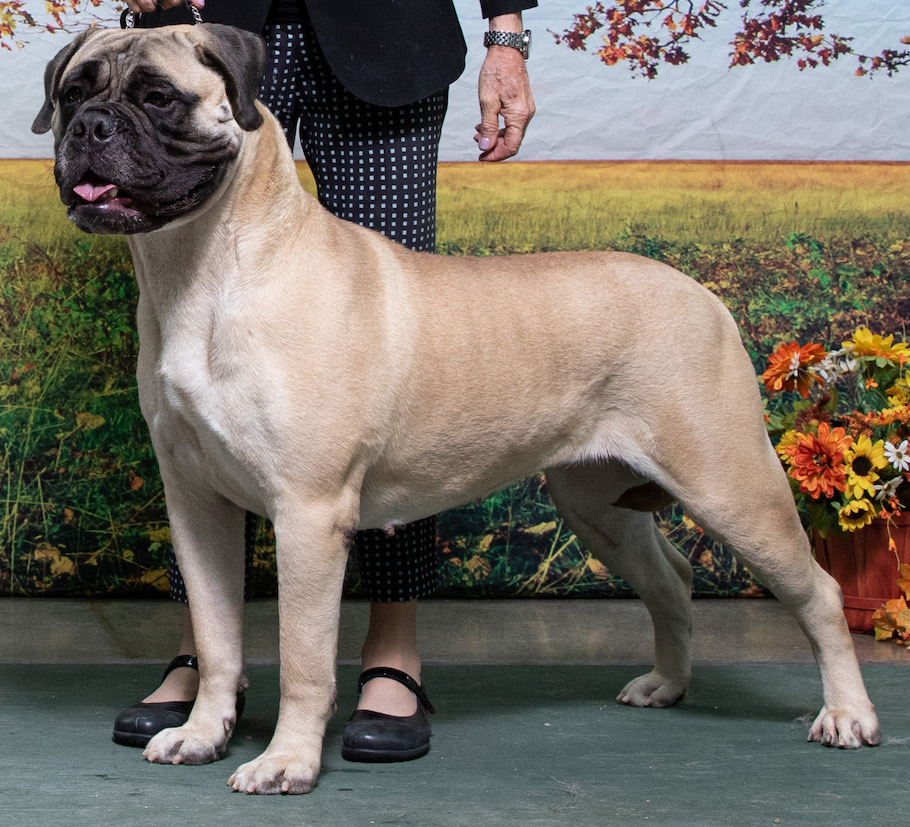 Dolly is sweet and extremely energetic for a bullmastiff. She is currently enrolled in a training program to divert some of that energy to skills. She is a good sized girl [about 115 lbs] and has been spayed. Dolly would do best in an experienced bullmastiff home without small children. A fenced yard is a must.
For further information on Dolly contact HappyLegs.
If you are looking for an older bullmastiff, there are always dogs available through the Rescue Program of the American Bullmastiff Association. Further information on dogs currently being fostered can be found on the ABA website or by contacting ABARS Chair Virginia Rowland.