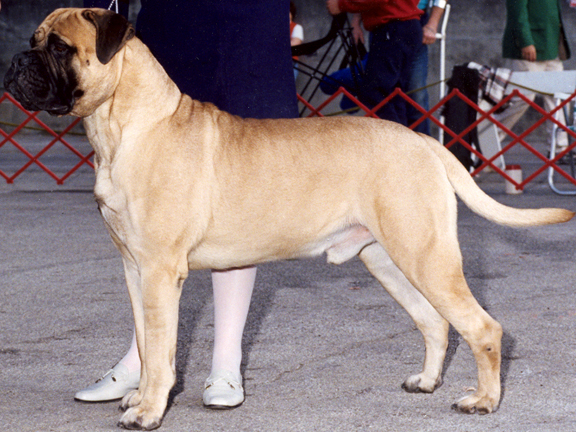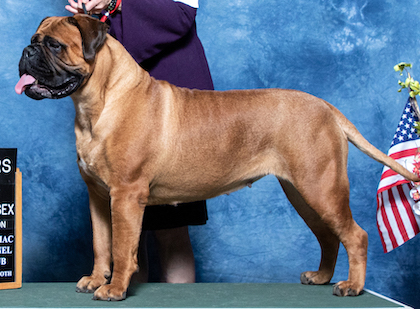 Litter born October 14, 2021
2 girls 8 boys – fawn, red, red fawn
Boomer was a substantial, delightful dog with a short straight back and strong rear. He is the sire of CH Banstock's Bruno of the North East, one of the top producers in the breed. Quyn is a sound girl with a beautiful head and endearing personality. In this litter we expect sound and substantial pups with engaging temperaments.
For information on this litter contact Cooky Bercel of Rockwood Bullmastiffs.